14 Netflix Documentaries That Will Make You Rethink Consumption
This conversation is an invitation for you to let the series of the moment go for a little bit and immerse yourself in a Netflix documentary session with us. There is a lot of good to be found there and a lot of messages that can open one's eyes and minds, making us rethink consumption, whatever form it may take: food, fashion, or entertainment, to name a few.
 Check our doc recommendations and a learn a little about each of them, below.
 FOOD
 Cowspiracy (2014)
 Although we've already discussed this documentary, we insist: everyone needs to watch it. Directed by Kip Andersen and Keegan Kuhn, and executive produced by Leonardo Di Caprio, the main focus of the film is to show how the breeding of animals for slaughter and predatory fishing is destroying our planet—from deforestation, to water pollution, to the extinction of species.
 Cowspiracy also challenges big organizations that fight for environmental issues, like Greenpeace and WWF, as they do not address certain urgent and essential subjects necessary to preserving the environment, other species, and ourselves.
In addition to depicting the problems, this documentary also explores solutions, both in terms of what is possible in the future and those that already exists as viable alternatives to animal products. Environmentalist or not, everyone who eats should give it a watch.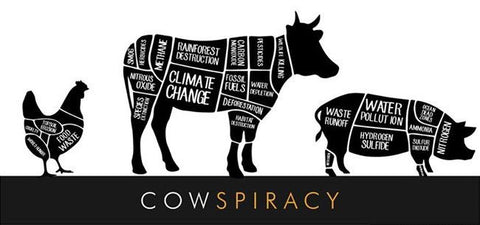 Food Matters (2008)
From director and producer James Colquhoun and Laurentine ten Bosch, this Australian documentary puts modern food in perspective and shows how it is weakening our minds and bodies. The main focus of this film is to make us rethink our way of conceptualizing health—as led by the pharmaceutical industry and western medicine.
Some of the data and researched shared is truly impressive, showing how our diet, in addition to supplements and meaningful detoxification can not only improve our overall health, but treat chronic diseases and even cancer. In a very practical way, this documentary is an invitation to remove our health and our food from the clutches of big corporations and industries that are making us sick and getting rich off the profits.
No wonder it's classified as "controversial, cerebral and provocative" by Netflix.
Forks Over Knives (2011)
In order to put our health in perspective and show how animal-based foods and processed foods are doing us all harm, Forks Over Knives proves how degenerative diseases can be controlled, or even reversed with a balanced, plant-based diet.
Directed by Lee Furkson, the film is a flood of information about diseases considered "western," such as diabetes, heart disease, cancer, and others—and how all are related to our diet. No wonder the comments on this documentary usually boil down to "I totally changed my diet."
Food Chains (2014)
Produced by Eva Longoria, this documentary shows the conditions analogous to slavery on American farms and how this relates to large food chains and supermarkets. This is a global problem when it comes to food production. In Brazil, 30% of slave labor cases are found in the livestock industry, mainly on cattle ranches, 25% in the sugar cane sector, and 19% in other crops. And in the United States is no different.
This doc features a group of tomato pickers on California farms and how, through the Coalition of Immokalee Workers (CIW), they fight for their rights and for better working conditions. The purpose of the film is to question and hold the trillion dollar industry that is major supermarket chains accountable and to show possible solutions to this problem—if everyone were to get involved.
Food Choices (2016)
This documentary addresses our food choices not only as a source of disease but also as a precursor to environmental devastation, inequality in food distribution, and climate change. Doctors, specialists, nutritionists, and people who have changed their diet are interviewed.
It is quite inspiring and does not take sugarcoat: it is time to change our diet if we want to stop clogging ourselves with toxins. Doing so would also ensure more people have access to good food, people live longer, and less harm is done to the environment and other species.
Fed up (2014)
Awarded the Grand Jury Prize at the Sundance Film Festival, Katie Couric discusses childhood obesity in this doc—a serious and growing problem not only in the United States, but worldwide. According to the doctors and researchers interviewed, it is the greatest health crisis in history and the first time that American children have a lower life expectancy than their parents.
Produced by Laurie David, also the producer of An Inconvenient Truth, the documentary talks about the sugar industry, how the government is subsidizing this epidemic, and companies are putting (as always) profits above health. In an interview, Bill Clinton states that 80 percent of this health problem could be resolved if American schools prepared food for children.
In this documentary's sights are the big companies that, according to the experts interviewed, "are acting like the tobacco companies acted in the 1930s and rejecting all the accusations." And if you want to know more about the size of the problem with regard to refined sugar in our daily diet, you can find plenty other docs on YouTube.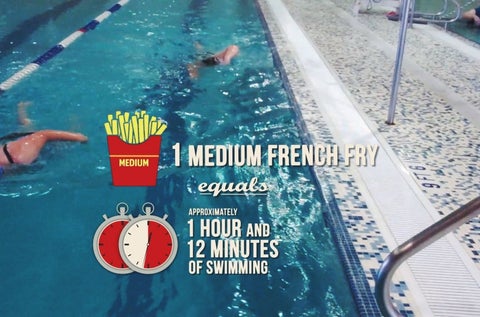 ENTERTAINMENT AND LIFESTYLE
Tricked (2013)
How is the sex industry related to human trafficking? Directed by John-Keith Wasson and Jane Wells, Tricked puts prostitution on display along with the people who fuel this industry. The doc features interviews with escorts, prostitutes, pimps, clients, and police officers responsible for investigating and combating the problem.
Hot Girls Wanted (2015)
Another documentary about the sex industry, but this time analyzing amateur porn and how 18-year-old girls will get into it, and then want to stop there, but find themselves trapped in a situation they could not imagine—without the strength to leave. And how the consumption of digital porn is the big pivot of this global problem.
Directed by Jill Bauer and Ronna Gradus, the documentary, which premiered at the Sundance Film Festival, shows a little of the day-to-day lives of these girls, their crises, their expectations, and their yearnings.
Blackfish (2013)
This documentary is made for those who still insist on visiting circuses with animals, aquariums and, of course, SeaWorld. Gabriela Cowperthwaite shows the life of Tilikum, the captive killer whale—also known as 'killer whale'—and the sadness and abuse behind a life in a tank. Blackfish was responsible for making SeaWorld fully rethink its business model after seeing profits from its parks drop by 80% after the release and huge success of the documentary.
It is a sad documentary, no doubt, but totally necessary to understanding that wild animals must live and be free in their natural habitat without training, confinement and exposure. Do read more about the problems of building entertainment around animals.
The Ivory Game (2016)
Ivory is banned all over the world, but that does not mean it does not exist, that there is no demand, or that all trafficking of valuable material takes place under the radar—especially in China. Also produced by Leandro Di Caprio, The Ivory Game is a disturbing documentary that shows illegal elephant hunting aimed at meeting the world's demand for ivory—and how it is driving animals to extinction.
This documentary also helps us to understand the wondrous creatures who form families and walk in droves—reminding us of the cruel industry that is animal tourism in Asia and how we, as tourists, are further supporting the massacre of this species.
FASHION
The True Cost (2015)
One of the most important films about the fashion industry, The True Cost, reveals a behind-the-scenes look at mass and globalized fashion production, from manpower, to disposal, to raw material production. Directed by Andrew Morgan, it features talks by Stella McCartney, Vandana Shiva, Safia Minney, Lucy Siegel, and many other fashion and environmental personalities.
The documentary looks at the problems of fashion production in countries such as China, Vietnam, India, and Bangladesh with a new lens, revealing how subcontractors are pressured to keep prices low and production high by big brands and companies, exploring issues like unionization and the Rana Plaza disaster.
As we've previously discussed, like Cowspiracy, this is a "must-see" for fashionable people, or anyone who fights for social and environmental issues in general.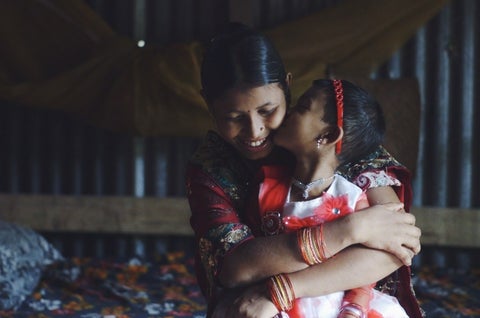 Iris (2014)
Iris Apfel is a symbol of style in the fashion world. But that's not why this biographical documentary exists. Iris has an accumulation situation—apartments full of things purchased in her many trips around the world, especially during her work as a decorator, including for the White House.
It's interesting to see her unique personality and how, little by little, she's giving away and relinquishing her relics—which range from furniture to haute couture dresses. This is a documentary about style, consumption, fashion, and the story of an iconic woman fond of buying rare items in unexpected places.
Not on Netflix, but worth seeing as well:
Traceable (2014)
"If a pair of jeans costs $500 it's considered luxury, but if it was produced in a village where people cannot drink the water, is that really luxury?" Asks Simon Collins of the Parsons School Of Fashion in the Canadian trailer for Traceable. This is really a question that does not let up, nor should it. After all, from fast-fashion to luxury brands, fashion is often massively produced under dubious and often degrading conditions—destroying the planet and abusing people in the process.
Written and directed by Jennifer K. Sharpe, this documentary was released before The True Cost, but it raises the same questions: who made our clothes, how, when, and where? It also looks at the importance of traceability and how it can act as a solution.
We still can't find a way to watch this documentary, but as soon as we have, this article will be updated. And if you know where to watch it, please tell us!
Unravel (2012)
This short—with no captions in Portuguese—shows a universe of clothing being discarded and how tons of used items go to India to be turned into poor quality blankets. All the work is done by women, mostly by hand, and it forces us to reexamine the rhythm of our fashion consumption, in addition to the sheer amount of clothes that are being produced and thrown away all the time.
Directed by Meghna Gupta, this documentary features pertinent statements from Indian women working in these 'recycling' plants such as: "Water in the West must be very expensive, since people do not wash their clothes. They just throw them away." Little does the speaker know it is not water that is expensive, but the fashion that is very cheap and of low quality, and that people lose all appreciation for it as soon as an item's label is gone.
Remember: most of the documentaries listed here have websites where you can get more information, research data, and studies, as well as calls to get involved and participate in actions. After all, they're not worth watching unless you're willing to get your hands dirty.